The Purchasing Department secures and distributes quality goods and materials at the lowest possible price consistent with the educational standards and objectives of Atlantic Cape Community College.
Atlantic Cape Community College seeks competitive solicitations pursuant to N.J.S.A. 19:44A-20.5 for the following:
Vendor Opportunities
Number
Title
Opening/Closing Date / Time
Notes and Addendum
(when applicable)
Request Proposal

Quote 2241

ACA Equipment
Closes October 6, 2023 at 12 p.m.
To request bid documents please send email to cmelkoni@atlanticcape.edu

PLEASE NOTE:
All proposals must be received at Purchasing Office, J-230 prior to the closing date and time.

The College shall not accept any Bid/RFP that is not on an official bid invitation form.

Bids and Proposals (RFPs) must have an ORIGINAL signature and must be returned to Atlantic Cape Community College. Do not e-mail or fax your responses.
Refer to Procedure No. 700.1 Purchasing Guidelines for more information.
General Information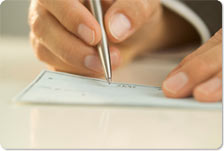 Location - Building J, Room 230
Main Telephone Number (609) 343-5117
Purchasing Fax Number (609) 343-5002
Department Hours:
Regular Hours:
Monday through Friday 9:00 a.m.- 5 p.m. 
Deliveries - Central Receiving, Building R,
8:30 a.m. - 4:00 p.m, Monday - Thursday