Return to All News
Atlantic Cape's 16th Annual Communication Awards to Recognize Excellence in Various Facets of Media
04/18/2023 | Media Contact: David Zuba, Public Relations Manager and Copywriter | (609) 343-4933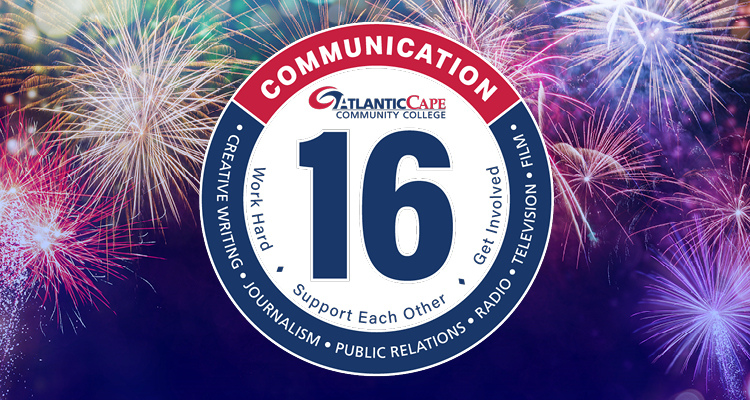 MAYS LANDING — Atlantic Cape Community College's Communication Awards Club will host its glitzy and glamorous Oscar-style 16th Annual Communication Awards on Friday, April 28 at 7 p.m. in the Walter E. Edge Hall Theatre on the Mays Landing campus located at 5100 Black Horse Pike.
This year's event will feature student-produced videos and performances from "Communication Major of the Year" nominees Gavin Dolack, Dennis Township; Katherine Jaques, Buena; Olivia Matthews, Wildwood Crest and Ruby Taylor, North Wildwood. More than 100 awards will be handed out to students, alumni, faculty and media professionals in more than 40 categories, such as film and television, journalism, performing arts, public relations, public speaking and more.
The evening's festivities will be hosted by alumni members Jalen Hudgins '20, Robin Dougherty '21 and Aylin Alvarez-Santiago '22, who are all former Communication Major of the Year recipients, as well as Julia Train '22, who was a runner-up.
Author, mental health advocate, youth mentor, podcast host and Atlantic Cape alumnus Nate Evans, Jr. '15 of Mays Landing will be honored as the Communication Alumni of the Year. Meanwhile, Christian Monroe of Cedar Creek High School and Kyle Warren of CharterTech High School for the Performing Arts will be recognized as Faculty Pioneers for their long-time contributions to communication students in their districts.
A reception will be held prior to the Awards at 6 p.m. in the Walter E. Edge Hall Theatre lobby. For more information, contact Professor of Communication Keith Forrest at (609) 343-4994 or kforrest@atlanticcape.edu.
About Atlantic Cape Community College
Atlantic Cape is a comprehensive two-year community college serving the residents of Atlantic and Cape May counties. The college offers over 40 career, transfer and workforce development programs to more than 8,000 students annually at three campuses in New Jersey: Atlantic City, Cape May Court House and Mays Landing.