Return to All News
Atlantic Cape's Academy of Culinary Arts to Host Wood Fired Pizza Night Fundraiser at Careme's Restaurant to Support Students Italy Trip
03/27/2023 | Media Contact: David Zuba, Public Relations Manager and Copywriter | (609) 343-4933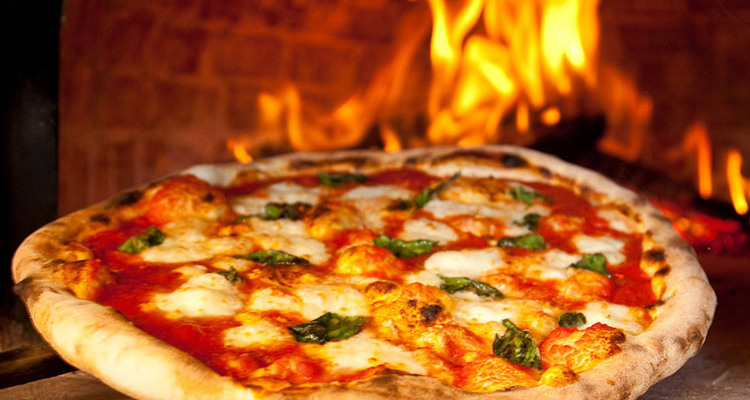 MAYS LANDING — Atlantic Cape Community College's Academy of Culinary Arts student-run gourmet restaurant, Careme's, will be hosting a take-out only Wood Fired Pizza Night fundraising event on Thursday, March 30, 4:30-7 p.m. at the Mays Landing campus in M Building.
The evening's event is being held to help raise funds for students of the culinary arts program who are taking part in this year's 17-day Italy excursion from May 23-June 8. For the 28 culinary students planning to make the overseas trip it is an exceptional opportunity for them to experience, first-hand, a half dozen authentic Italian cooking classes, trips to wineries, distilleries, an olive oil production facility, a balsamic vinegar aging facility, coffee college, Parmigiano Reggiano production facilities and day trips to Rome, Venice, Umbria and more. Students may also use this trip towards their degree as a general education elective course.
"We have partnered with Marco Polo Study Abroad since 2016 to provide an opportunity for our culinary students to experience travel and the regional cuisines of Italy," said Atlantic Cape Academy of Culinary Arts and Hospitality Director Joseph Sheridan. "The students who have had the opportunity to attend have literally all said that the experience changed the way they look at the world."
The menu for the Wood Fired Pizza Night fundraiser will include Cheese Pizza (traditional style with tomato sauce and shredded mozzarella) $14, Pepperoni Pizza (traditional style with tomato sauce, shredded mozzarella and sliced pepperoni) $16, Funghi Pizza (white style with mushroom cream, roasted mushrooms and shredded mozzarella) $16 and Margherita Pizza (tomato, fresh mozzarella and fresh basil) $16. Gluten free crust versions of each pizza will be available.
"For many students this will be their first experience traveling abroad, so the opportunity to see another culture, learn about its traditions and why the cuisine of the north differs from the south, for example, may only help to broaden a students' experience and ultimately make them not only better culinarians, but better citizens as well," Sheridan concluded.
Master Italian pizzaiolo Roberto Caporuscio, an Italian native who honed his culinary skills in Naples while studying the art and craft of Neapolitan pizza-making, and owner of the New York restaurant, Keste, which offers 40 traditional and creative wood fired Neapolitan style pizza pies, will be helping the academy's students during the preparation of the pizza orders.
Take-out orders may be placed at bit.ly/ACAPizzaNight until Thursday, March 30 at 11 a.m. Parking is available for pick-up orders in Lot 3 adjacent to Careme's. Visit atlanticcape.edu/caremes for more information on our student-run restaurant or atlanticcape.edu/aca for more information on our Academy of Culinary Arts.
About Atlantic Cape Community College
Atlantic Cape is a comprehensive two-year community college serving the residents of Atlantic and Cape May counties. The college offers over 40 career, transfer and workforce development programs to more than 8,000 students annually at three campuses in New Jersey: Atlantic City, Cape May Court House and Mays Landing.