Return to All News
Atlantic Cape And Rutgers Scholarship Program Continues
05/06/2021 | Media Contact: Erin Mercer | (609) 343-4923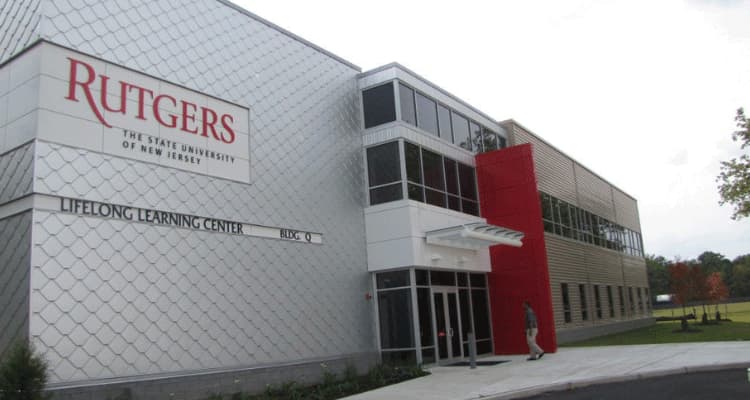 The scholarship program offered exclusively to Atlantic Cape Community College by Rutgers University – Camden has been announced for the coming academic year. 
 
The "Rutgers–Camden Scholarship at Atlantic Cape Community College" was established in fall of 2018 and provides merit-based financial support for Atlantic Cape graduates of up to $5,000 for their first year, with an additional $5,000 for their second year. Sixty-one Atlantic Cape graduates received a total of $190,857 in support from the scholarship when they enrolled at Rutgers at Mays Landing for the 2020-21 academic year.

"We are proud to partner with Atlantic Cape to provide new opportunities for the families of Atlantic and Cape May counties," says Margaret Marsh, interim chancellor of Rutgers University–Camden. "The Rutgers–Camden at Atlantic Cape Community College Scholarship is one example of how Rutgers and Atlantic Cape are working together to help students achieve the life-changing opportunities offered by a world-class Rutgers degree."

"To be able to help pave the way and connect our graduates with the next step in their educational journey is very rewarding, especially when it's with a renowned institution like Rutgers University," said Atlantic Cape President Dr. Barbara Gaba. "So many of our alumni have benefitted from this partnership; I'm thrilled to know future graduates will have access to such a tremendous opportunity.

 Atlantic Cape graduates looking to continue their education through Rutgers don't have to leave the area. Rutgers University has its building on the Mays Landing campus. Students can complete their bachelor's degree in Business Administration, Liberal Studies, RN to BS in Nursing, Criminal Justice, Political Science, Social Work, Health Sciences, and Psychology.

To be eligible, candidates must apply and be accepted to Rutgers University Mays Landing or Rutgers-Camden.  Students must enroll as full-time undergraduate students in the Camden College of Arts and Sciences, School of Business, or School of Nursing and attend Rutgers University Mays Landing or Rutgers-Camden classes. For additional criteria and award information, contact the Financial Aid Office at finaid@atlantic.edu or by calling (609) 343-5082.