Return to All News
"Atlantic City Works" Job Training Program Announced
05/24/2021 | Media Contact: Erin Mercer | (609) 343-4923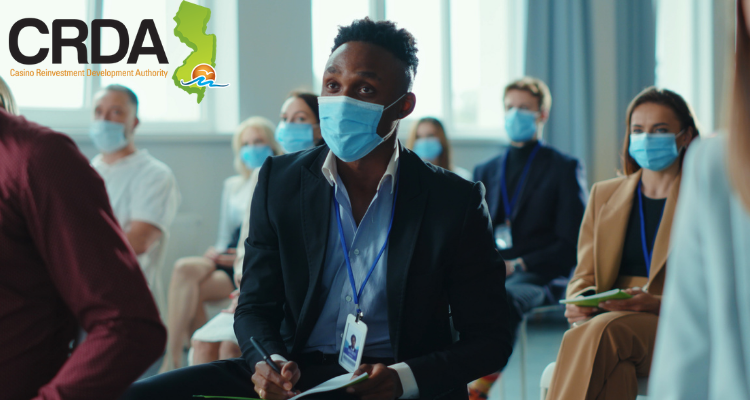 Atlantic Cape Community College has received a grant from the Casino Reinvestment Development Authority (CRDA) to run the "Atlantic City Works" free job training program. The funds will go towards helping Atlantic City residents who are unemployed or under-employed and will assist Atlantic City Casino employees who require additional training to maintain their employment or assist in advancement. 
More than 20 certifications and workshops available to both groups, including: 
Certified Clinical Medical Assistant (CCMA®) Hybrid; Certified Front Desk Representative (CFDR®); Certified Fundamentals Cook (CFC®); Certified Guest Service Professional (CGSP®); Certified Hospitality Supervisor (CHS®); Culinary and Cooking Professional Training Program; Customer Service for the Hospitality Industry; Emergency Medical Technician – Hybrid; English as a Second Language, Levels 1, 2 and 3; Foundations for Success, Adult Literacy, GED; Foundations for Success, Adult Literacy, Test Preparation; Leadership Series; Microsoft Excel for Managers and Supervisors; Microsoft Excel, Beginner; Microsoft Excel, Intermediate; Phlebotomy Technician (CPT®); ServSafe Food Protection Manager Certification; Table Games Dealer (Blackjack, Roulette, Baccarat).
"The Atlantic City Works" training program is an excellent opportunity for us to provide the residents of Atlantic City and the Atlantic City Casino employees with valued credentials, certificates, and skill enhancements," said Atlantic Cape's Senior Director of Workforce Development Sherwood L. Taylor.
Visit www.atlantic.edu/workforce for more information or email Ms. Karen McCormick at kmccormi@atlantic.edu
*The Atlantic City Works Training Program is funded through a grant from the Casino Reinvestment Development Authority (CRDA).
The Casino Reinvestment Development Authority facilitates economic and community development in Atlantic City by leveraging its available assets and revenues with private investment capital to support redevelopment projects throughout the City. Supporting these efforts, the CRDA also oversees land use planning and clean and safe initiatives in the Atlantic City Tourism District. Concurrently, the CRDA continues its mission to attract visitors to Atlantic City by presenting world-class entertainment events and conventions at Historic Boardwalk Hall, the Atlantic City Convention Center, and other local venues.