Return to All News
2021 President's Distinguished Alumni Recipients
05/18/2021 | Media Contact: Erin Mercer | (609) 343-4923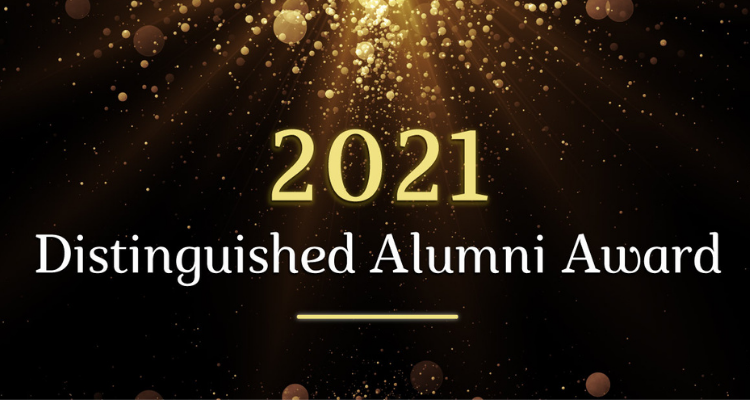 The Atlantic Cape Community College Foundation is proud to announce the recipients of the 2021 President's Distinguished Alumni Award. During the virtual ceremony held on April 28, the 2021 and 2020 award winners were celebrated for their personal and professional accomplishments, as well as their sustained connection to Atlantic Cape, which led to their recognition.
Established in 2010, the annual President's Distinguished Alumni Award recognizes graduates of Atlantic Cape that have differentiated themselves through professional, public, and community-based accomplishments, with a key focus on honoring graduates that continue to maintain a connection to the college. The 2021 honorees truly represent Atlantic Cape's mission and serve as exemplary role models for current and future students.
This year, the Atlantic Cape Alumni Association Advisory Committee selected two graduates to represent the overall Distinguished Alumni Award category, open to all alumni, and two graduates for the Young Alumni Achievement Award, open to alumni 40 years of age and younger.
The 2021 Distinguished Alumni Award recipients are: Madeline Quinn Seidenstricker '71 of Hammonton and Donna Vassallo '85 of Egg Harbor Township. Seidenstricker is a retired U.S. Department of State Foreign Service Officer, whose 25-year career focused on human rights, political/military issues, and African Affairs in countries like Serbia, Ethiopia, and Bulgaria, and is an adjunct faculty member of English at Atlantic Cape. Vassallo is well known at the college, retiring as the Dean of Professional Studies, High School Initiatives and Internships at Atlantic Cape, where she has also been a long-time supporter of the Foundation.
The 2021 Young Alumni Achievement Award recipients are: Pamela Shute '06 of Cape May Court House, Middle Township, and Harry Walk '09 of Smithville, Galloway Township. Shute is a special education teacher and Instructional Supervisor at Middle Township Elementary #1. She is also an active volunteer in the community. Walk is the Corporate Director of Customer Experience at AtlantiCare, where he oversees the integration of customer service initiatives throughout the organization. He is also an adjunct faculty member at Atlantic Cape and Rutgers University.
2020 Distinguished Alumni Award winners Mayor Beth Holtzman '82 of Ventnor and Dennis Kelly '78 of Bath, PA, along with the 2020 Young Alumni Achievement Award recipients, Richard Russell '99 of Ocean City and Kyle Schachner '16 of Collingswood, were also honored during the ceremony since last year's event was canceled due to the pandemic. 
A full recording of the 2021 Distinguished Alumni Award Ceremony can be found at atlantic.edu/alumniaward. For more information about the Atlantic Cape Alumni Association, how to join, and engagement opportunities for alumni, contact Kristin Jackson at kjackson@atlantic.edu or 609-463-3621.
Past recipients include: 2019, Chad Affrunti, '05, of Atco, NJ; Felix Contreras-Castro, '14 of Galloway, NJ; Nathan Evans, Jr., '15 of Mays Landing; Freeholder E. Marie Hayes, '79 of Ocean City, NJ; James Hennessey, '00 of Egg Harbor Township, NJ; Bert Lopez, '81 of Atlantic City, NJ; Toshira Maldonado-McIntosh, '08 of Mays Landing, NJ. and Deputy Chief James Sarkos, '96 of Linwood, NJ; 2018, Raymond Davis, '92 of Egg Harbor Township; and Maria Mento, '77 of Ventnor; 2017, Dr. Robert L. Vogel, '68 of Savannah, Georgia; Dr. Brian Kirchner, '78 of Absecon; MaryAnne Figueroa, '68 of Hammonton; Chef Joseph Sheridan, '96 of Somers Point; Dr. Carole Dieterly, '08 of Breinigsville, Pennsylvania; and Kimberly Richardson, '10 of Mays Landing, 2016, Gloryvie Reyes, '01 of Sicklerville; and Terri Lu Schieder, '79 of Somers Point, 2015, Stephen Dunn, '68 of Atlantic City, 2014, Thomas Innocente, '71 of Somers Point; 2013, Dr. Valerie Travis-Reese, '82 of Camden; 2012, Katherine Morris, Esq., '90 of Galloway; 2011, Michael Rann, Esq., '88 of Linwood; and 2010, Janice DeCicco Fipp, '70 of Northfield.