Athletics
Atlantic Cape has a strong tradition in athletics. Known as the Buccaneers, Atlantic Cape sports teams compete on campus and throughout the region. School athletic colors are red and navy blue.
For more information, email the Atlantic Cape Athletics Department, or call (609) 343-5043.

Become a Student Athlete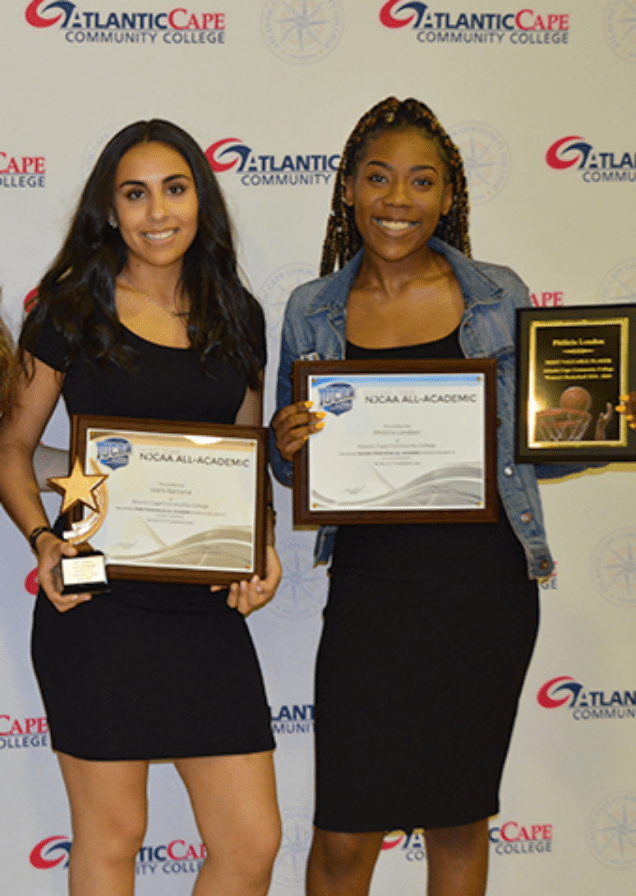 Interested in joining a sport? Learn about Eligibility information, access important forms, and more. Now recruiting for Men's & Women's Soccer, Men's & Women's Basketball, Men's & Women's Volleyball, Archery, Baseball, Esports.
View Information for Student Athletes
Athletic Department Staff & Coaches
Administrative Contact Information

Title

Name
Contact Information
Athletic Director
Jamal Edwards
(609) 343-5043

 


jedwards@atlantic.edu
Athletic Coordinator
Marcia LaSasso
(609) 625-1111 x5719

 


mlasasso@atlantic.edu
Academic Advisor 
Jerome Ingram

(609) 625-1111
Ext. 5441
jingram@atlantic.edu

Athletics Assistant
Jamie Mulligan

(609)625-1111 x5975

jmulligan@atlantic.edu

Archery Head Coach
Chad Affrunti
(609) 548-7942
caffrunt@atlantic.edu
Baseball Head Coach
Rodney Velardi
(609) 705-5143
rvelardi@atlantic.edu
Men's Basketball Head Coach
Allen Ragland
(609) 553-3895 
aragland@atlantic.edu
Women's Basketball Head Coach
Thomas McGuire

(609)276-4776

tmcguire@atlantic.edu 

Men's Soccer Head Coach
Luis Paz

(609)214-2734

lpaz@atlantic.edu

Women's Soccer Head Coach
Carlos Galeano

(609) 402-7513

cgaleano@atlantic.edu

Women's Volleyball Head Coach
Karla Maisto
(856) 979-4621 kmaisto@atlantic.edu
Contact Jamal Edwards for transfer release information on Atlantic Cape student-athletes:
FAX: (609) 343-5653