Atlantic Cape Community College Honors Dr. Louise Kaplan with Prestigious Title of Professor Emerita
April 2, 2018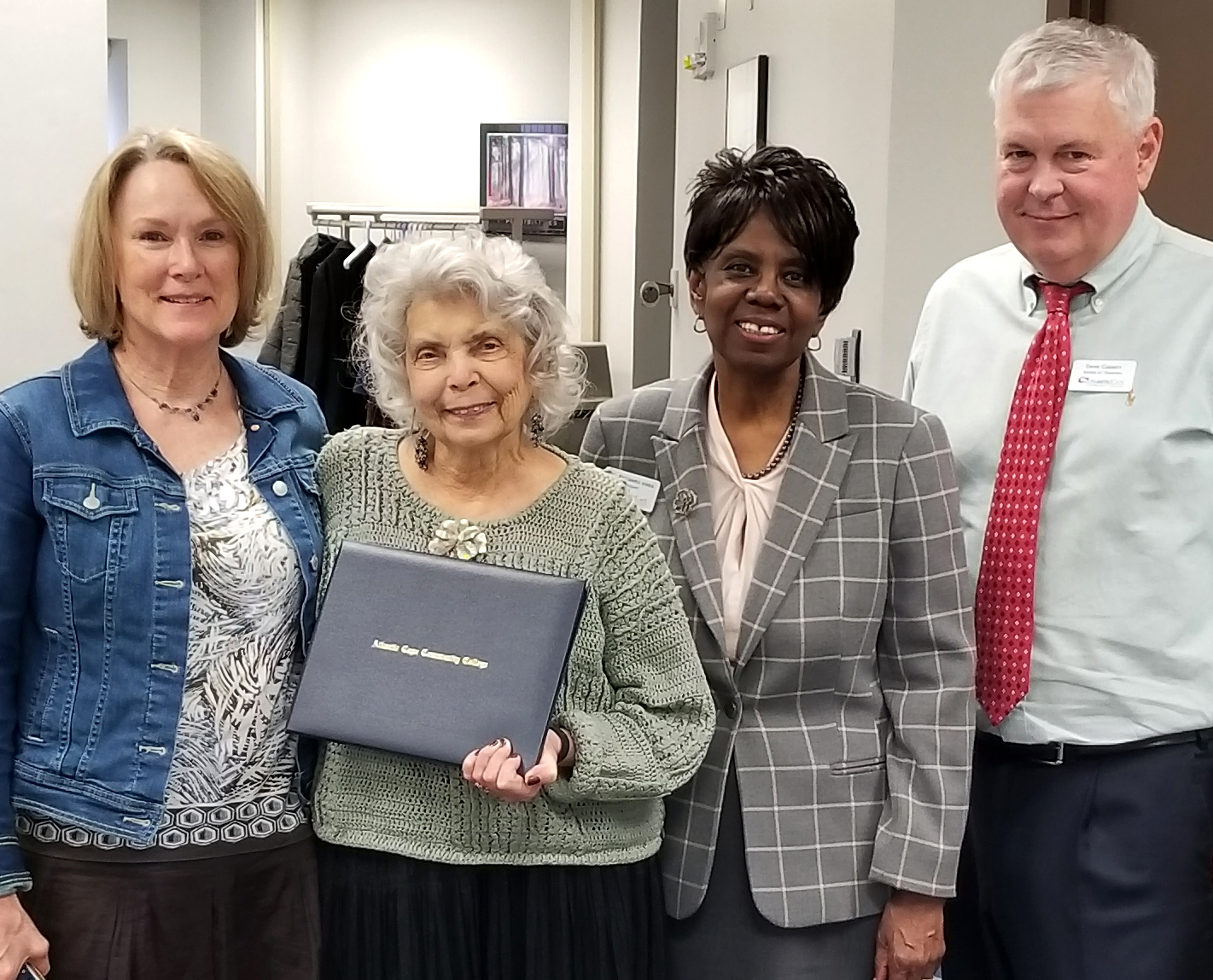 The highlight of last week's Atlantic Cape Community College Board of Trustees meeting on March 27 was the resolution bestowing Dr. Louise Kaplan of Mays Landing with the rank of Professor Emerita. The title of Professor Emerita is a prestigious one, available only to full-time tenured professors after retirement and is recommended by a committee of college peers for exemplary service to the college and the community.
Dr. Kaplan began her distinguished teaching career at Atlantic Cape in 1968 as a part-time instructor of anthropology. She secured a full-time assistant professor position in 1969, was named associate professor in 1977 and then promoted to professor of anthropology in 1988, adding bioethics to her curriculum a few years later. Dr. Kaplan taught at Atlantic Cape for 44 years and in that time chaired the medical laboratory technology program evaluation committee, counseled students at the advisement center and served as the chairperson of the Presidential advisory search committee for Atlantic Cape, helping to select Mr. Ronald Bush and Dr. William Orth. Dr. Kaplan also served as a member of the AtlantiCare ethics committee.
During her tenure, Dr. Kaplan was named the community college faculty representative to the New Jersey Department of Higher Education Chancellor search committee in 1990 and was the first Atlantic Cape faculty member to receive a mid-career fellowship to Princeton University. She was also named Who's Who among American University Professors and was the 2005 recipient of the prestigious Lindback Award.
Her chosen field of anthropology has a special place in her heart, as she often describes it as the place where "the past, the present and the future all come together."
Dr. Kaplan is originally from Bronx, New York and earned her Bachelor of Arts degree in political science with a minor in anthropology from Hunter College. She was awarded a Master's in Public Administration from New York University and named a Carnegie Fellow. She also earned a second master's degree in anthropology and an Ed.D from Virginia Polytechnic Institute.