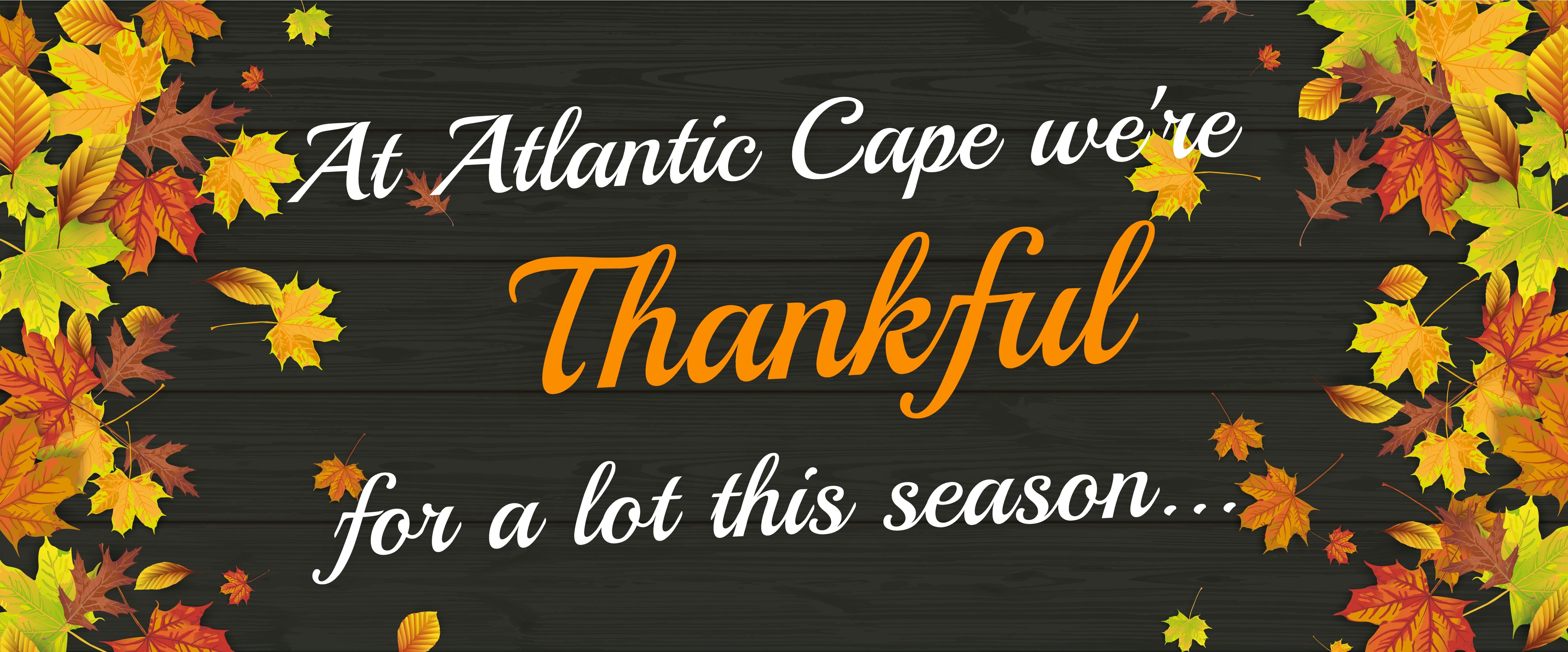 Now, more than ever, it is important for us to pause and reflect on the people, things and situations we are most thankful for. 
Atlantic Cape would like to take the time to acknowledge all the things we're thankful for this holiday season. As always, the Atlantic Cape team is most thankful for the communities that we serve. We are grateful for our alumni, our students, and our faculty & staff. 
What are you thankful for? Please share your thoughts by going to the Google form and let us know what you are thankful for. We look forward to hearing from you and including your gratitudes below. 
Here's what our Atlantic Cape Family is Grateful for this year...
I am very

 

thankful

 

for the Atlantic Cape team, especially during these unprecedented times. Thank you for coming together as a team during these challenging times. Together we will continue to serve our students so they can achieve their goals and move our college forward. We will transform the lives of our students, one at a time. "


-Dr Gaba, Atlantic Cape President


 
I am thankful for my health, friends, family and the team of people at Atlantic Cape that have supported me through my academic and leadership journey. The opportunities that open up when you make yourself available are amazing!"


-Joelle, Atlantic Cape Student


 
" To be able rise above the challenges that this year has brought with it. Thankful for resiliency and mindfulness."

-Dr. Lehman, Atlantic Cape Faculty

 

" I'm thankful for the roof over my head and the privilege to get an education in a major I'm passionate about."

-Sarah, Atlantic Cape Student

 
" I'm thankful for our heroic students who thrive and persist in their academic journey, despite their challenges; they won't even let a pandemic get in the way of their educational goals. Stay the course, stay safe. Happy Thanksgiving! "

-Dr. Coulter, Atlantic Cape Faculty

 
I am thankful for my families' health and happiness! I am also grateful to be a member of the Atlantic Cape Community College community."

-Kerr-Anne, Atlantic Cape Student