Atlantic Cape is currently offering student services remotely and in-person. Student services include admissions, financial aid, academic advising, testing, bursar, & enrollment services. We are here to help you through the process and answer any questions you may have. We are open Monday-Thursday 8 a.m.- 4:30 p.m, and for your convenience we also offer services online.
When visiting campus, all visitors must follow our campus safety protocols, including completing a daily health assessment. We recommend all non-vaccinated individuals wear a mask indoors and stand at least 6 ft. from another person. 
 *Atlantic Cape's hours of operations dates are subject to change. 
What You Need to Know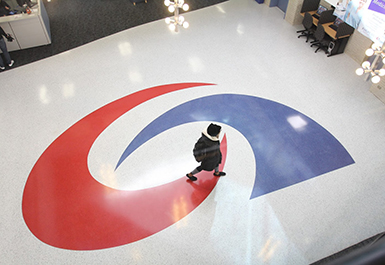 Health and Safety Guidelines for Campus
We ask that you observe these safety precautions if you need to visit campus.
Atlantic Cape Connect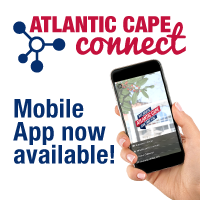 Our new Mobile App, Atlantic Cape Connect, is available 24/7.  This app will help you find and register for the classes you want, check your financial aid status, make a payment, and much more at the comfort of your own home or on the go. 
Need more information? We are here to help.
Fall classes start August 31. Registration is open now.
If you need help with registration, e-mail register@atlantic.edu or call Enrollment Services at (609) 343-5005.
Services offered by financial aid are available completely online. Students may use Self Service or our new mobile app to view your Financial Aid Status, Balance & Payment History and Make a Payment online. Login to Self Service here using your WebAdvisor login and password or Download our new Mobile App, Atlantic Cape Connect.
Services are available Monday - Thursday 8 a.m.-4:30 p.m. 
NOTE: If your income level has decreased as a result of the pandemic, you may be eligible for additional financial aid. Please contact a financial aid representative for more information.
Your education can be even more affordable. All students are encouraged to apply for financial aid. It's free to be considered. The first step is to fill out your Free Application for Student Aid (FAFSA).
START YOUR FREE APPLICATION FOR FEDERAL STUDENT AID (FAFSA)
Email finaid@atlantic.edu for more information. 
Payment for Fall 2021 is due Tuesday, July 13, 2021. Payment plans are available for the Fall semester.  Any student in good financial standing is eligible to apply.
Remote services are available Monday - Thursday 8 a.m.-4:30 p.m. 
View your Financial Aid status, balance & payment history and make a payment online through WebAdvisor Self Service or through our new mobile app, Atlantic Cape Connect. These options are available 24/7.